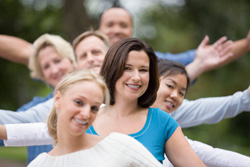 Who We Are
The World Class Learning Project directly combats eroding math and reading skills, using organizational best practices and Web-based tools. We formed a private company, Expand the Learning Horizon, LLC, to specifically improve math and reading skills for K-12 public students.
Our Mission
Our team of educators, mathematicians, organizational improvement consultants and technology professionals spent years researching the problem of math erosion before finally launching the World Class Learning Project.
Although it is important to get at the root cause of how we got to this low point, it is far more urgent to help our students catch up.
Our mission is to partner with educational stakeholders to help individual students
catch up using proprietary Web-based tools and untapped human resources
in the community and home.
World Class Learning Video
Watch a short video about our World Class Learning Project: